back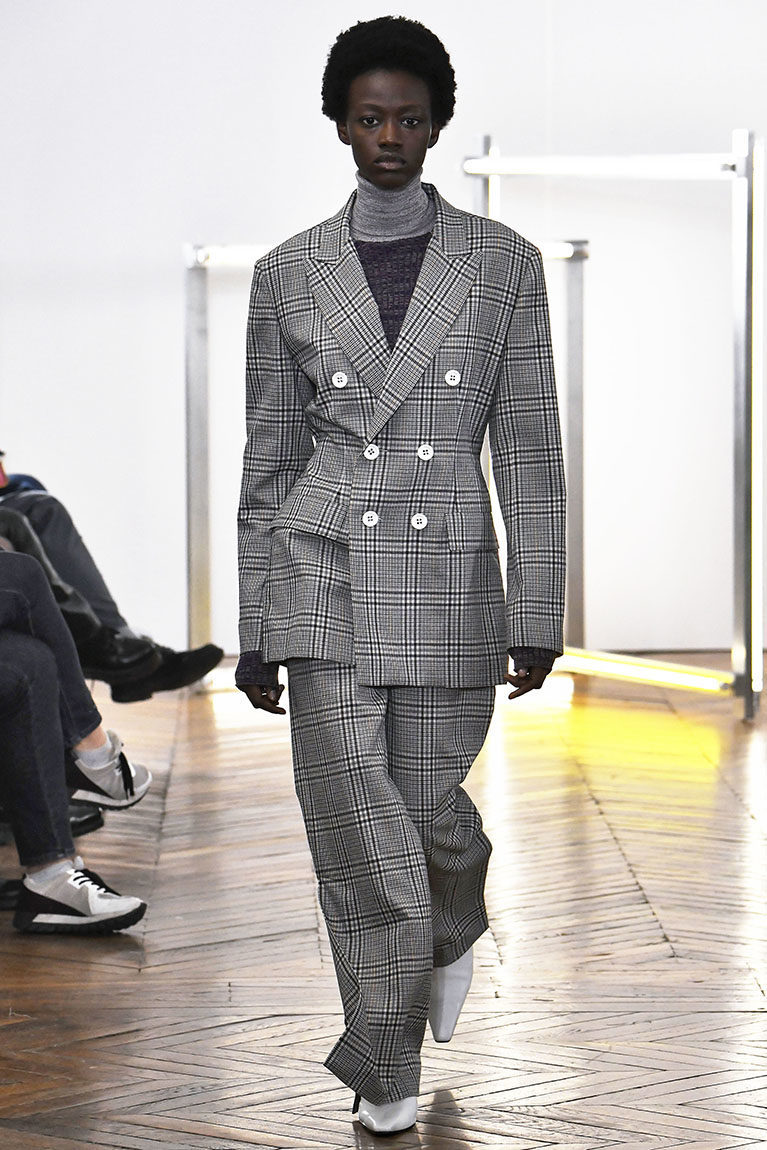 The pret-à-porter house GAUCHÈRE Paris was launched in 2012 by Marie-Christine Statz. GAUCHÈRE is a high-end young designer brand based in Paris. Important to the exclusively in France produced brand is uniqueness, authenticity and quality for the construction of a garment therefor GAUCHÈRE is working with a handful of selected French manufacturers with different expertise.
Marie-Christine, born in 1982 in Germany, studied economics at the university of Boon, Germany, after an education in fashion design at Parsons School New York, U.S.A., she worked as assistant designer form Narciso Rodriguez and Diane von Fuerstenberg, both also in New York. She moved to Paris in 2011 and received a qualification in Haute Couture at L'École de la Chambre Syndicale de la Couture Parisienne. Throughout her studies the left-handed' Marie-Christine Statz was often called by the nickname' La Gauchère'.
more
In 2014 and 2015 she was among the finalists of the ANDAM award. With her own vision in mind Marie-Christine opened her atelier in Paris, working with some of the most renown ateliers and craftsmen and presented her first collection GAUCHÈRE Spring/Summer 2013 along with the official launch of the brand. The design speaks a graphic language, oversized and large shapes meet fitted pieces, and classic menswear tailoring appears in a next context by the simultaneous use of masculine and feminine aspects of a garment. All of the fabric suppliers are based in France and Italy. 'Première Vision' and 'Made in France' are important fares for fabric sourcing and development of the collection. Some of GAUCHÈRE's design characteristics are the fabric treatments such as pleating, perforating, embossing, and quilting and the in-house developed prints.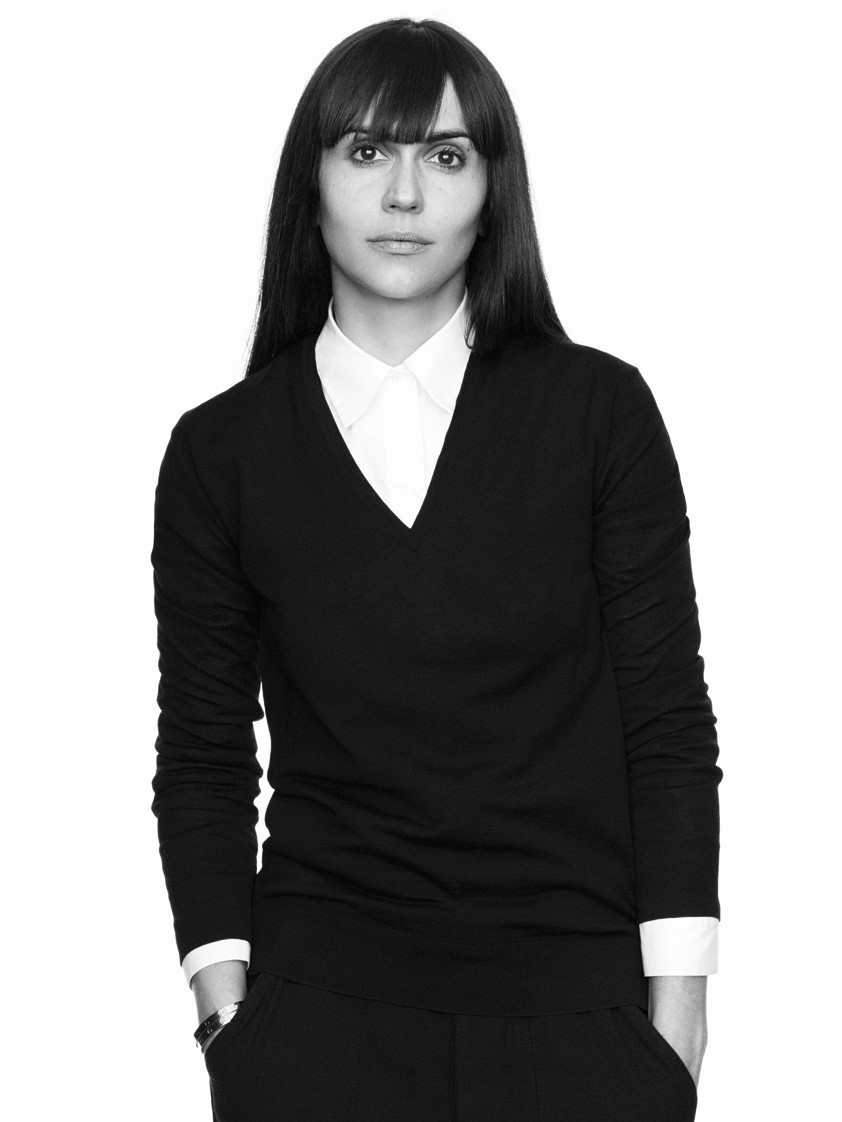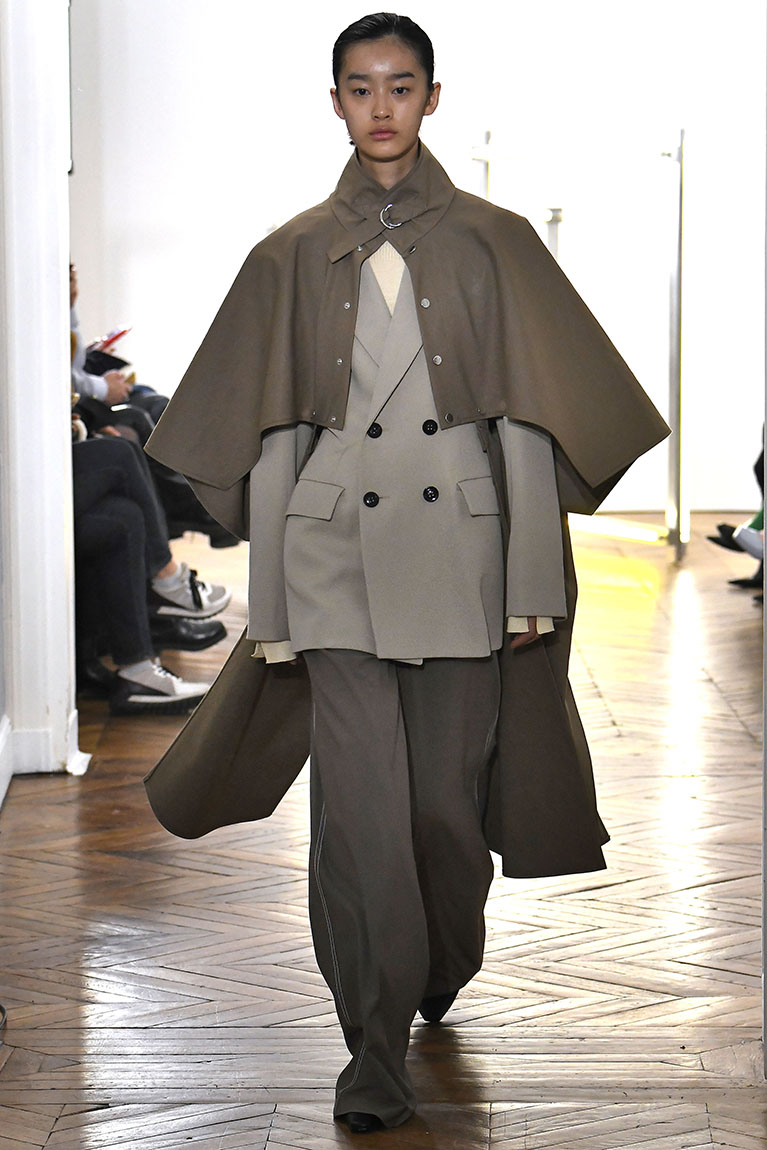 FALL WINTER 2019/20
Для просмотра сайта обновите браузер.